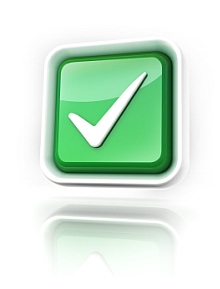 Lane Capital Markets primary objective is to provide the highest quality consulting and advisory services to the underserved community of private, small, and micro-cap companies. We have effectively served various industry secotrs including but not limited to:
• Alternative Energy
• Biotechnology
• Consumer Products
• Education
• Healthcare
• Medical Devices
• Oil and Gas
• Real Estate
• Security Services
• Specialized Materials
• Software Technology
• Telecommunications
and a host of other specialized industries.
Here is how we do it.
Lane Capital Markets partners with its clients to assist them in achieving their capital market objectives. Our experienced investment banking team primarily focuses on the entrepreneurial emerging growth company. When we commit services or capital to a client or transaction, we strive to deliver the expertise and resources of the entire firm. This starts by developing a fundamental understanding of both the client and its industry. Our clients specific knowledge base is then combined with strong capital markets expertise that allows us to assist in executing timely and innovative transactions for our client companies.
We foster strong relationships with corporate clients by delivering on our commitment to provide excellence in capital market advice and execution. Our underwriting business involved raising capital for private and public companies in the form of IPO's and secondary offerings. Lane Capital Markets, the broker/dealer, was one of America's leading equity underwriters, having managed and participated in hundreds of small issue equity financings.
Our team is comprised of highly experienced professionals offering clients access to a broad range of tailored financing solutions. The firm's established relationships with a variety of funding sources such as private equity groups, institutional investors, family offices, commercial lenders, pension funds and finance companies affords us the opportunity to creatively structure integrated and seamless transactions that meet each client's unique needs.
Lane Capital Markets specializes in providing a full-range of financial advisory and capital market services to emerging growth companies. The firm's service offerings include public and private placements of debt and equity, merger and acquisition advisory and financial restructuring services.
Our overall strategy is dedicated to helping our client companies optimize shareholder value and facilitate their strategic and financial objectives. Whether a company is public or private, domestic or global, our professionals have the knowledge, experience and transaction advisory expertise to help companies succeed.
We undertake only a select number of engagements at any one time. This ensures that each transaction receives the individualized attention needed to complete the task on a timely basis. At Lane Capital Markets, we offer our clients the judgment and execution of a major investment bank with the focus, quality and senior-level attention of a boutique firm.
Lane Capital Markets provides a full-array of M&A services including transaction specific advice for both buy-side and sell-side advisory; the sale of companies or divisions, mergers, leveraged buyouts, management buyouts, target candidate searches and consolidation strategies. Whatever a client's objective- whether it's to locate a strategic partner, create liquidity, or enter new markets- our seasoned M&A professionals and network offer extensive experience in arranging both debt and equity facilities and in dealing with the issues and complexities associated with completing M&A assignments.
Our team of M&A professionals had a long track record of handling complicated transactions. They provide large-firm expertise and professionalism with the insight, responsiveness and senior-level attention you would expect from an independent boutique firm. We can operate at the heart of any process, assist in negotiations, provide impartial and objective advice and help our clients enhance their opportunities through strategic acquisitions. In these endeavors, we always work to ensure that the structure of an M&A transaction is compatible with the company's existing financing and capital structure.
Lane Capital Markets has forged strong ties with the key institutions that invest in private placements, from traditional institutions to private equity and venture capital firms. This allows us to successfully secure financing for early-stage and pre-IPO companies. These relationships coupled with the firm's expertise in the private placement market ensures that our corporate clients are partnered with the most appropriate providers of early and developmental stage capital. Our private placement activity is focused on companies in need of capital for growth, acquisitions, consolidations or recapitalizations.
By leveraging our relationships with leading private equity groups, lending institutions and other key funding sources across major financial centers, we are able to help our client's successfully raise private capital with the most appropriate partner on the best available terms.
Lane Capital Markets, while a broker/dealer, was proud to be recognized as one of the leading small-issuer underwriters in America. This status, and that of our firm's principals, is a direct result of the commercial honor and integrity that is the underlying cornerstone of the firm and all its market services; the firm's technical and transactional experience in investment banking; our strong execution capabilities in equity capital markets; and our focused and in-depth understanding of our clients.
In the public offering arena, we provided our client issuers with an integrated suite of support services: from devising an optimal pricing structure; to formulating growth strategies and capital policies; to installing internal management systems; and the compiling of disclosure documents. We take great pride in being well-positioned to provide assistance to our clients as they begin life as a public company.
In addition, we are committed to enhancing the reputation of the firm and the industry within which it works through our interactions with our clients and the investing public. This is accomplished through strict adherence to our business principles as well as both the spirit and letter of all applicable securities laws and regulations.
Lane Capital Markets was an established and leading investment bank providing the following services to companies residing within the dynamic small-issuer market segment: private and public placement of equity; convertible debt, mezzanine and senior and subordinated debt financings; financial restructurings; and mergers and acquisitions. Our financial advisory activity was focused on companies in need of capital for growth, acquisitions, consolidations or recapitalizations.
Our combined professional and transactional experience enables us to add value at every stage of a relationship-for both public and private companies. Starting with meticulous analysis, our approach is to first gain a deep understanding of a client's goals and objectives, then, with proper positioning of the company, target the most appropriate investors, and take a lead role in the negotiation, structuring, placement and closing of the transaction.
Regardless of the complexity of the transaction, our bankers and network have extensive experience across the entire range of traditional investment banking activities. We work in close partnership with a client company to ensure that each capital raise or debt restructuring, sale or divestiture is achieved at the best possible combination of price and terms for all stakeholders.